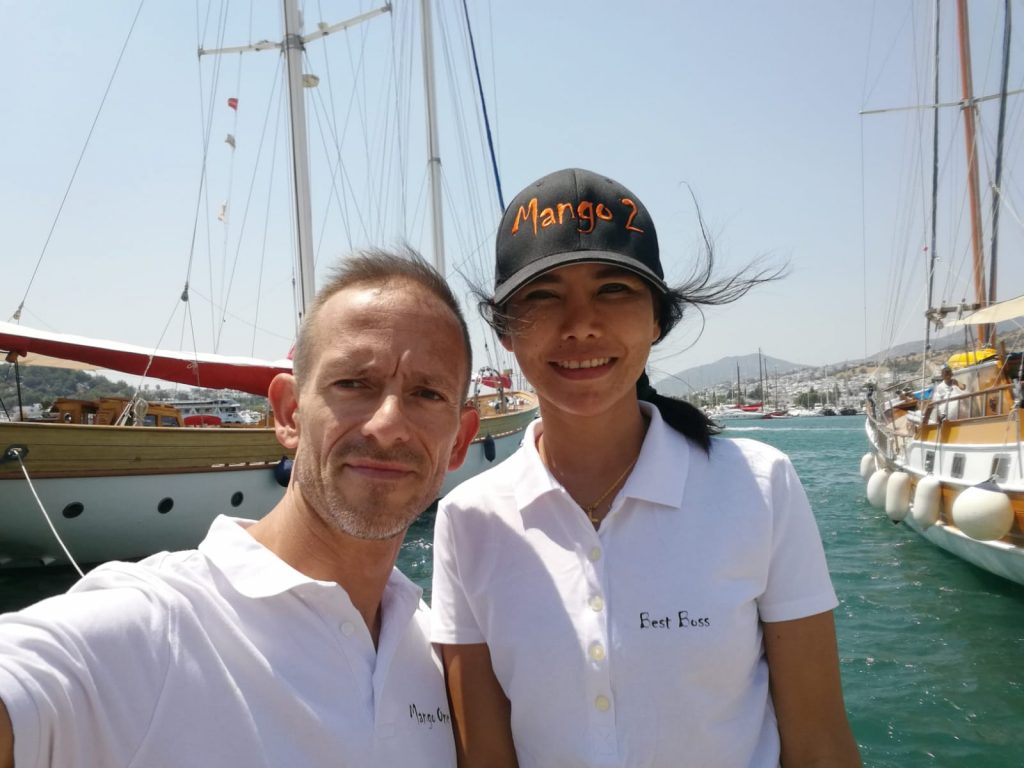 "Maya + Ingo = Mango" – we are the face of Mango T, but we have already been able to inspire some friends who have now become part of this team – the Mango Team.
Regardless of our offer, we also live a philosophy. Animals, technology and nature are at the top of the list. Our goal is to offer the most sustainable holiday possible. We want to work with solar power, wind energy and water treatment. This is not uncommon, especially for long-term sailors this is part of the basic equipment, unfortunately still rather rarely to be found in the commercial sector. In addition, we want to cook as freshly as possible and avoid plastic waste. Garbage is separated on board and in the marina. And of course we are only by sailboat. As a result, we are heading for our goals without time stress. This sometimes takes longer depending on the wind, but is often incredibly quiet.
Outside of our offer, we would like to get involved in a wide range of projects. Environmental protection, animal welfare and school projects in Krabi. You can find more information in our blog.